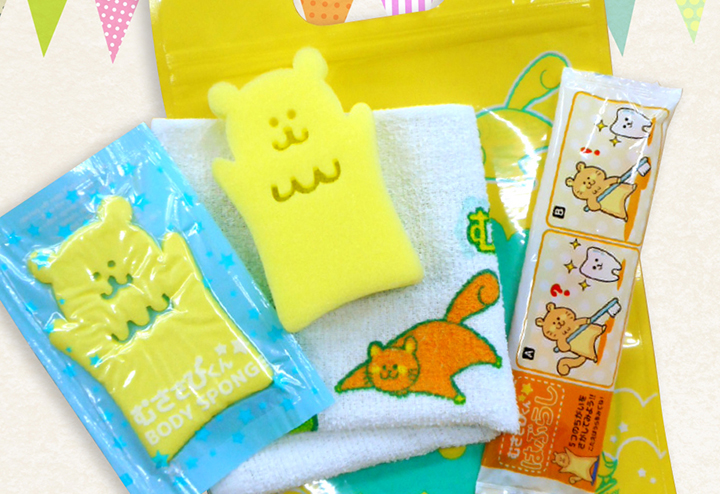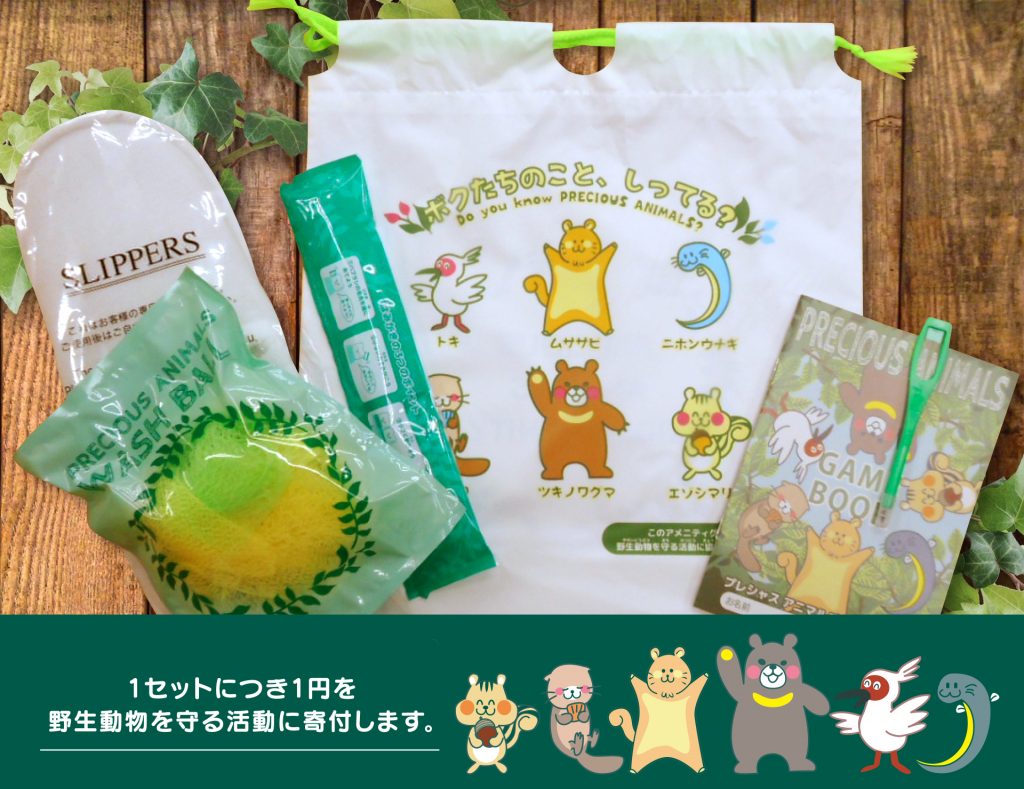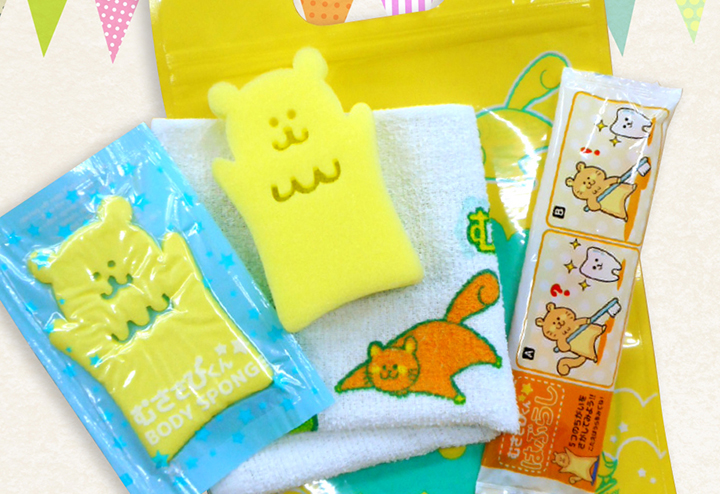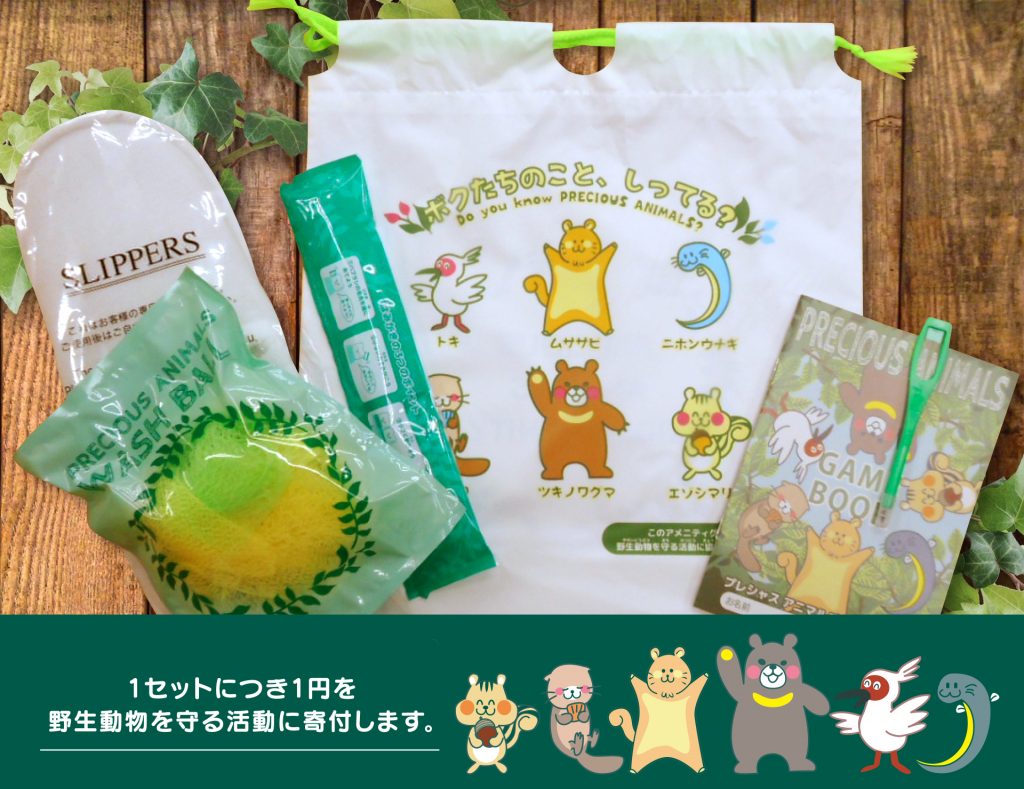 【Musasabi-kun Set】
These product sets offer fun features for kids, such as mazes on the bags and "spot the difference" picture games on toothbrush packaging.
【"Precious Animals" Kids' Sets】
Precious Animals sets depict an assortment of Japanese animals that are in danger of extinction. The included game book provides fun for kids while teaching them why the featured animals are declining in number. Each set represents one yen donated toward efforts to protect wildlife, which bolsters the image of the company providing the product to customers.
download
catalog