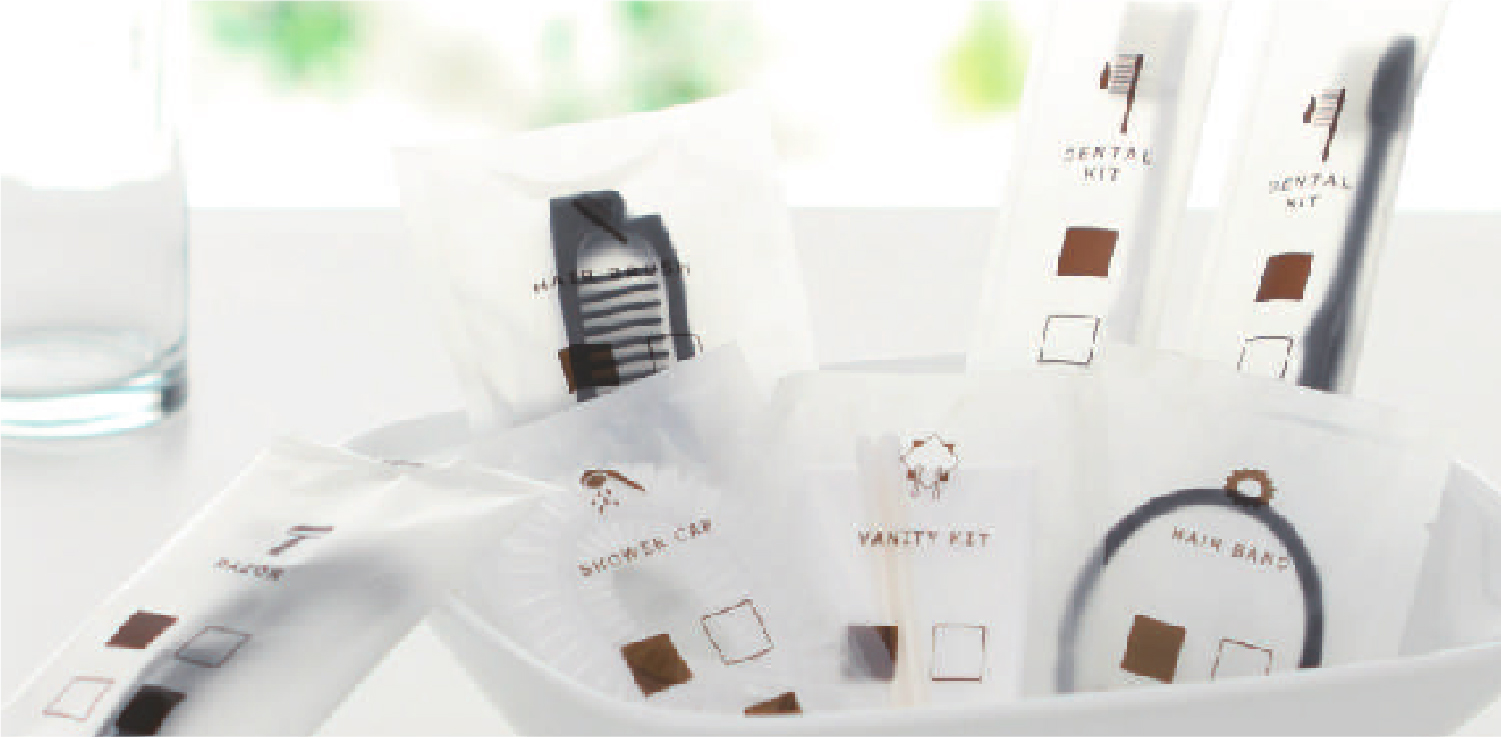 ENVIRONMENTAL
HAJIMARI


HAJIMARI EASY +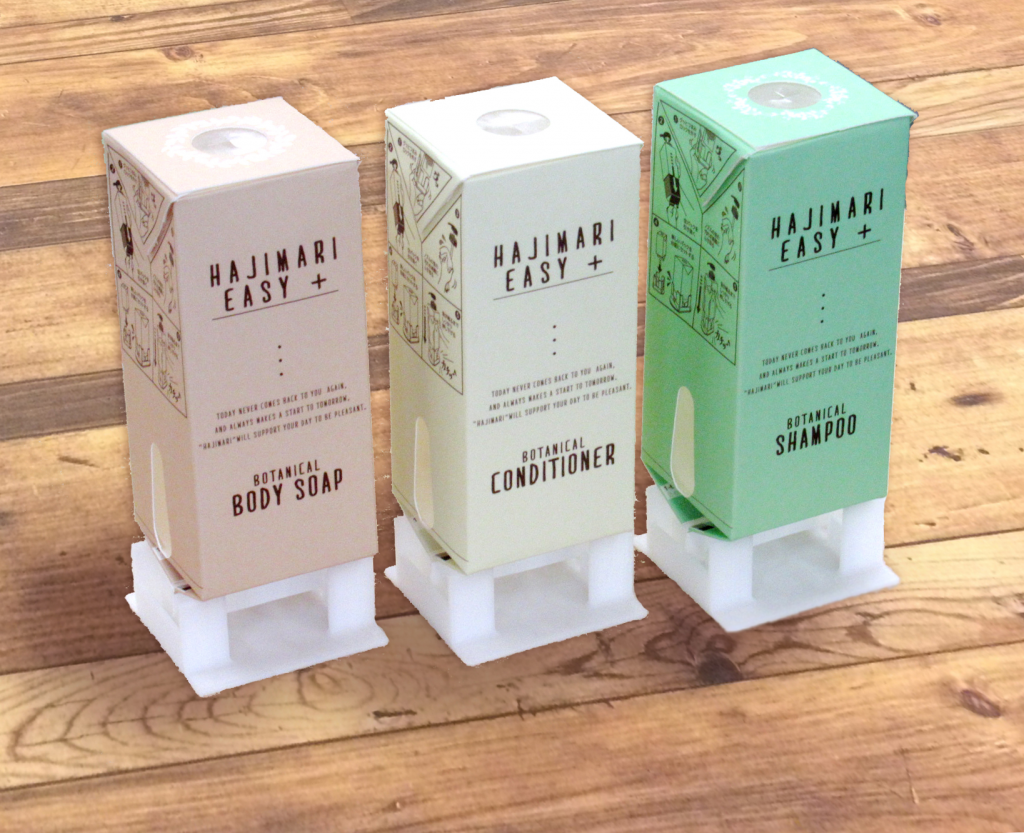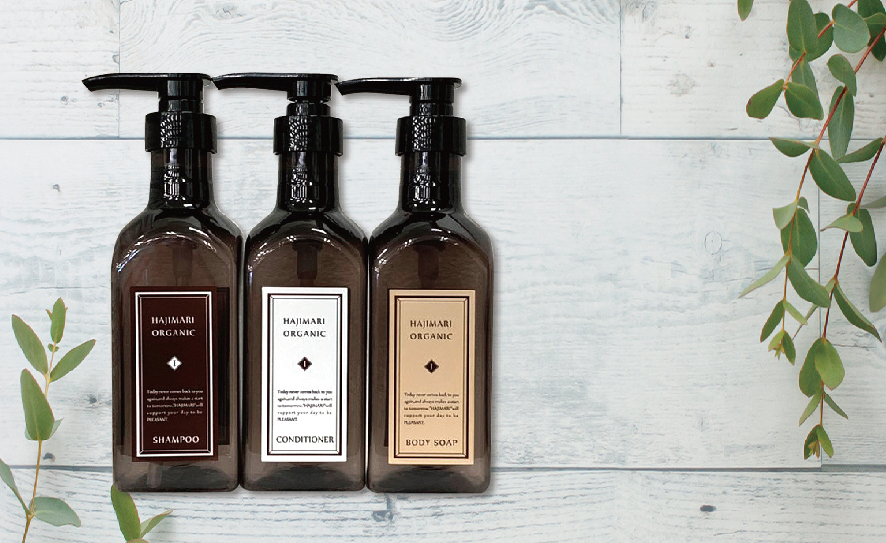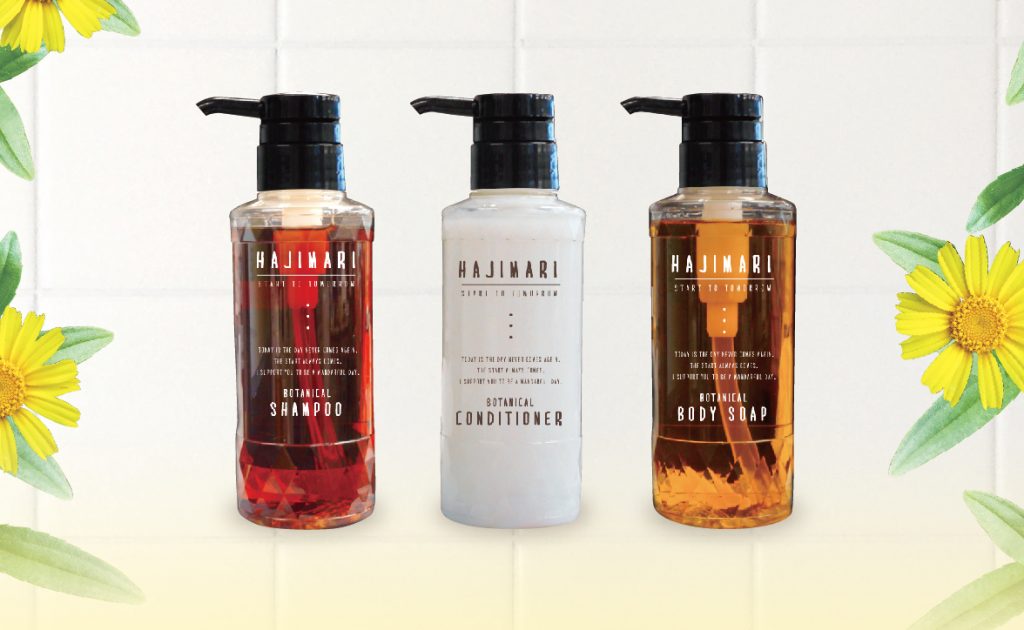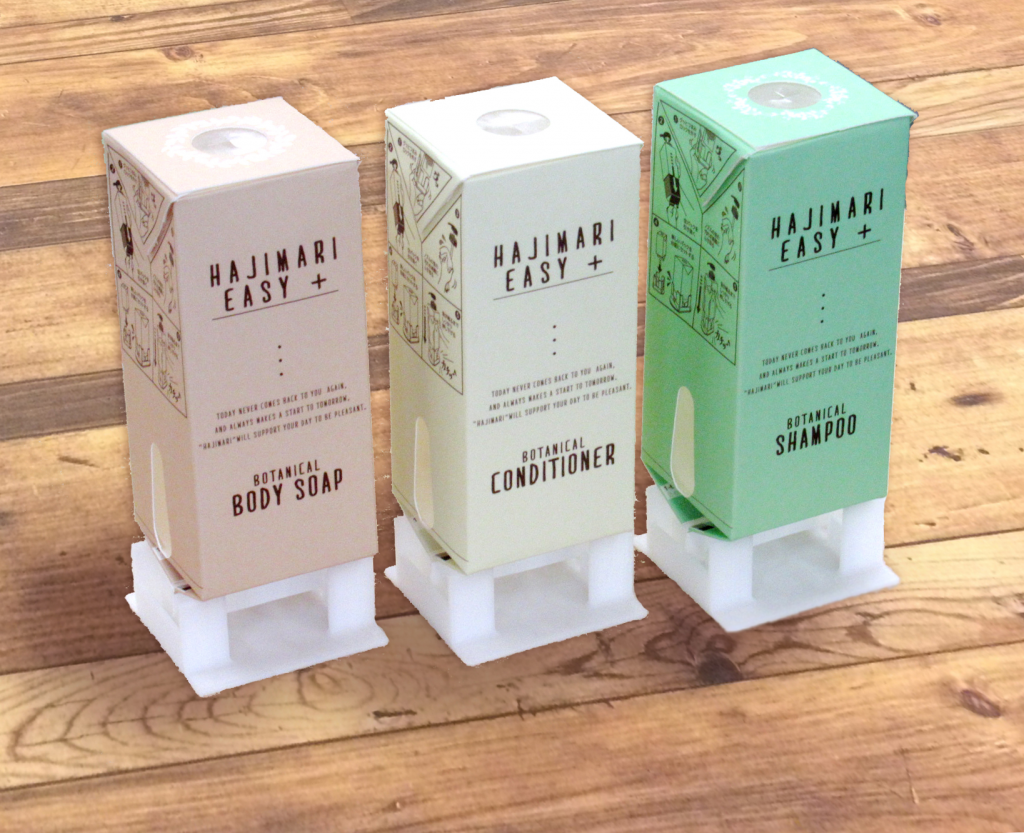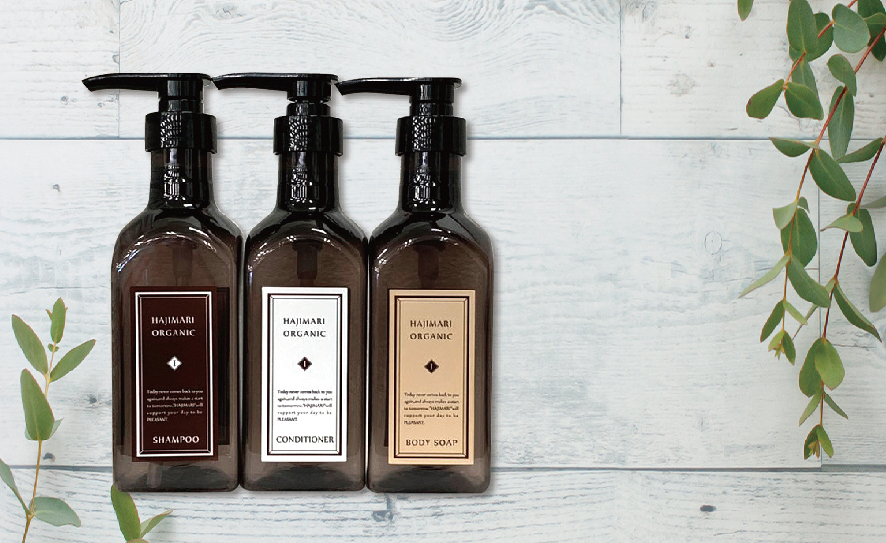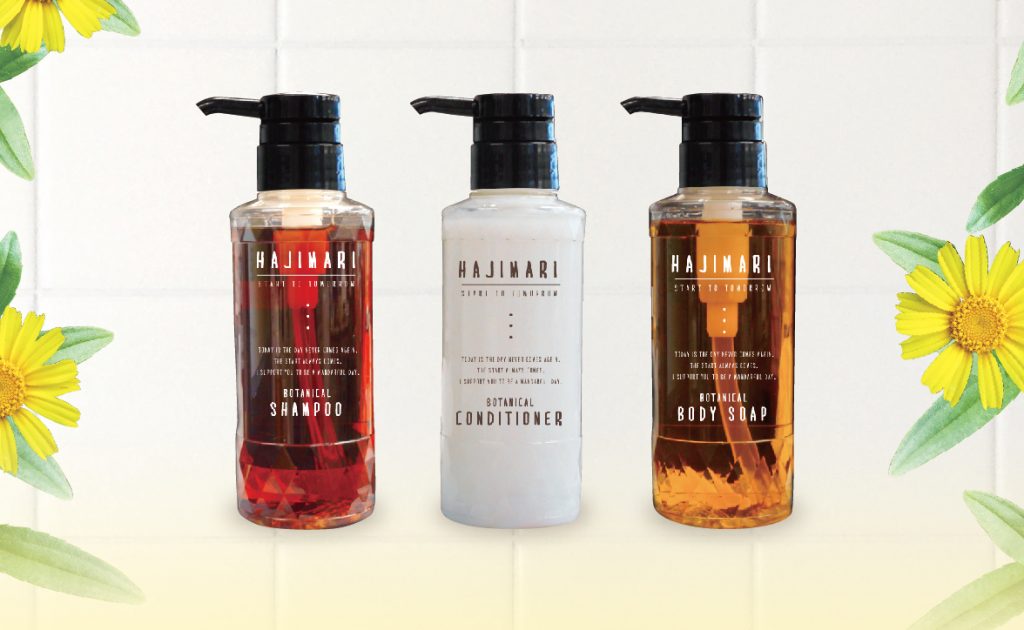 【HAJIMARI EASY +】
These products include plant extracts that promote better moisture retention, tea leaf extract which similarly serves to lock in moisture, and other such ingredients, all accented with a floral-and-fruity fragrance.

Product Types
・Shampoos and conditioners: 10 types
・Body soaps: 7 types
(all come in a 400 ml / 13.5 fl oz size)  


Six Packaging-related Advantages
・Easy refilling: simply open the top and replace
・The bottle is designed to collect liquid product around the dip tube so it gets pumped up, leaving almost none unused
・Can be used down to the last drop, thus reducing time required for refilling tasks
・Can be refilled without topping off, making for more hygienic results
・Remaining product amount can be checked by looking at the side of the packaging
・Paper rather than petroleum-derived materials are used to make the packaging, resulting in an environmentally friendly product
【HAJIMARI ORGANIC Series】
Made using five carefully selected organic plant extracts, these products contain no synthetic aromatic or coloring agents, no alcohol, and no silicon (for shampoos and body soaps), making them gentler on your body. The HAJIMARI ORGANIC Series even includes foaming-type face and hand soap, women's cosmetic products and more.
【HAJIMARI BOTANICAL Series】
This lineup of toiletry items, made using multiple types of plant extract, is recommended for users with sensitive or dry skin. Each product is low-irritation and gentle on the scalp and other skin on the body. 
download
catalog